Shield Classic Golden Age Mini Pendant
Shield Classic Golden Age Mini Pendant
Radiating with romance and power, our Golden Age Collection was inspired by the jewelry and armor of the Elizabeth Era, AKA The Golden Age. An itty bitty take on our best selling collection! Engrave the letter of your choice.
Please allow 4.5 weeks for production
Instructions & Details

Solid 14k yellow gold shield attached to a 14"-16" or 16"-18" solid 14k Yellow Gold chain. Please write in the letter you'd like if choosing to have it engraved.

Pendant is 10mm tall and 7.6mm wide.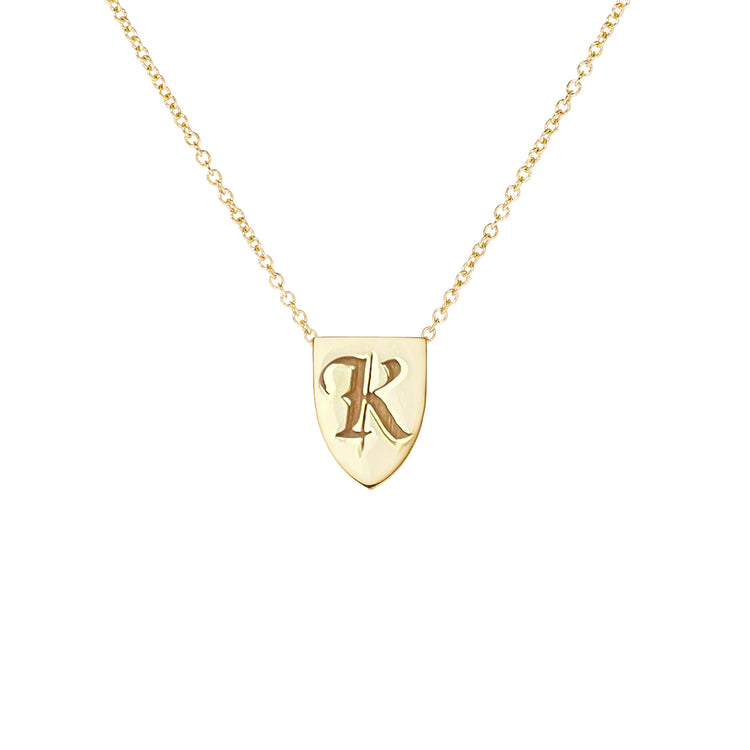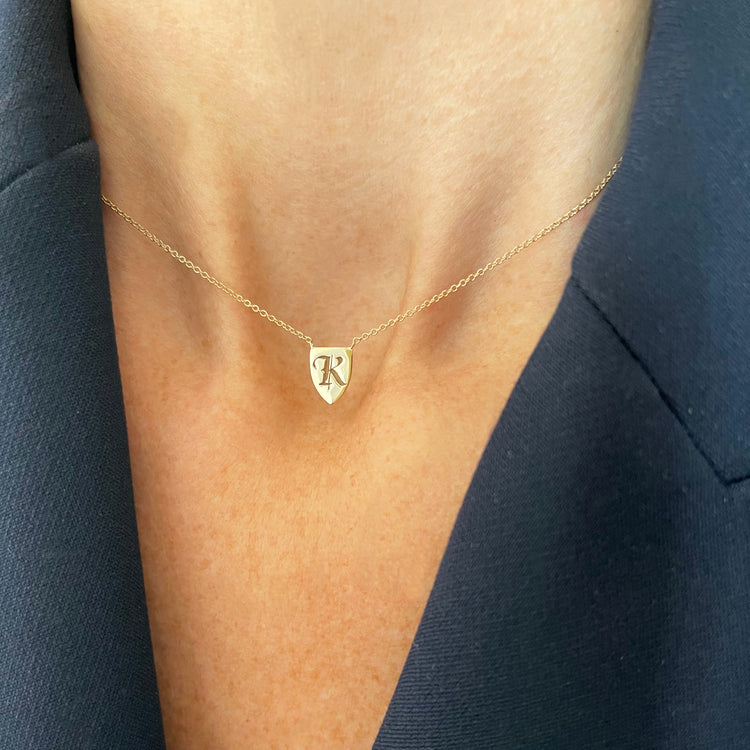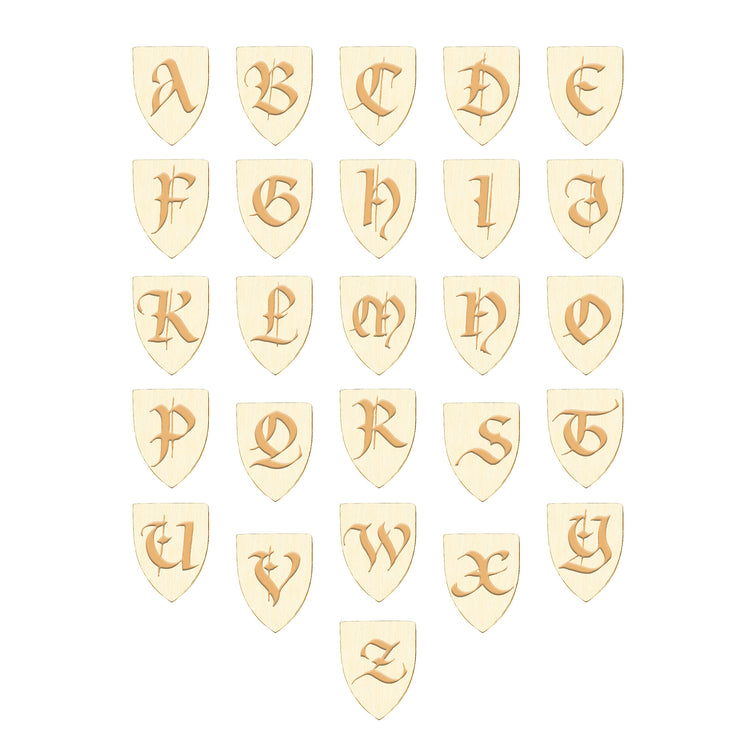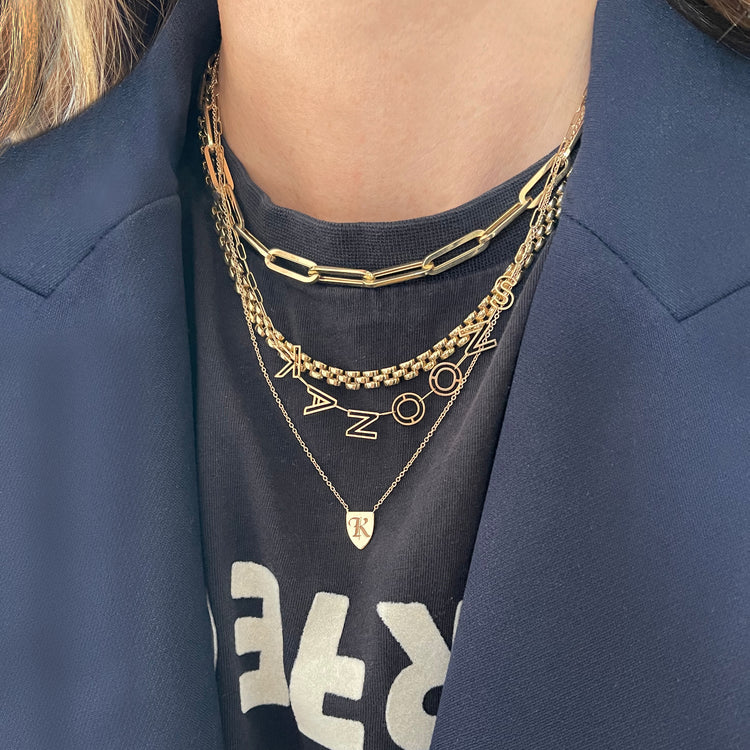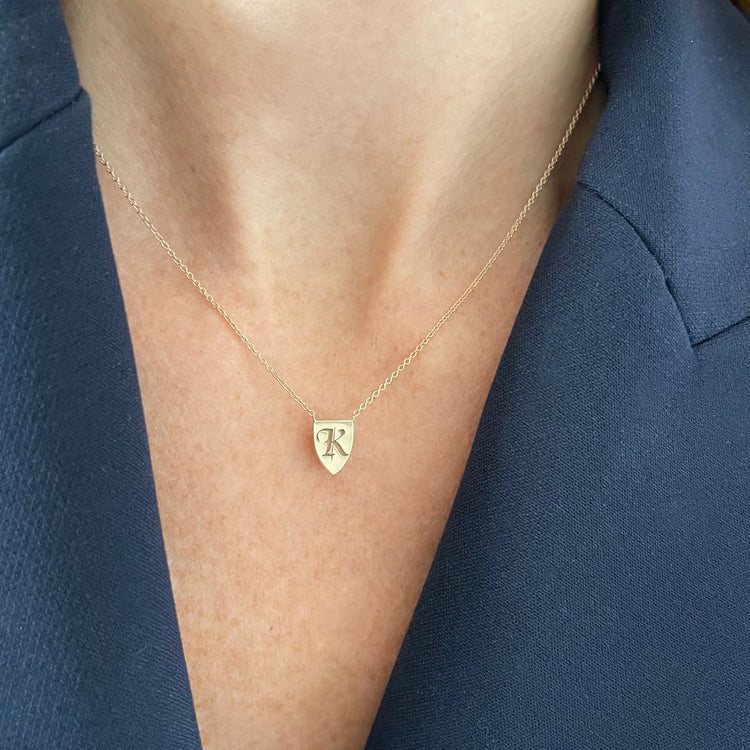 Note From The Designer
"This collection was inspired by the jewelry and armor of The Golden Age, when Queen Elizabeth I ruled England. It was a time of great stability that allowed the arts to flourish - these pieces reflect Elizabeth: they are strong but feminine, powerful but romantic."
More About The Collection

The English Renaissance saw the flowering of poetry, music and literature. In jewelry, elegant and unexpected drapings of extremely long chains & necklaces abounded… Shields used in battle were decorated in ways that helped to identify the person beneath the helmet. These decorations, which evolved into family coats of arms, were called Heraldry. At the base of shields were divisions called Ordinaries that denoted values, belief systems and achievements. This collection combines the two: extremely long, versatile chains & heraldry. We make the crown, you get to wear it.
Everything They're
Saying