Fine Friendship Skinny Bracelet
Fine Friendship Skinny Bracelet
A fine jewelry collection inspired by the classic cotton friendship bracelet! The Fine Friendship Skinny Bracelet reimagines the perennial summer favorite in an heirloom quality design meticulously crafted in 10k or 14k solid gold and vibrant hand painted enamel.
Handmade to order. Ships in 4 weeks.
Instructions & Details

Cuff measures ~5.5" plus a 1" opening, or 6.5" total.

Please note: cuff may be gently adjusted for size upon receipt, but stretching and squeezing the cuff every day could damage the bracelet. Enamel is an inherently delicate material - do not let your enamel pieces come into contact with chemicals.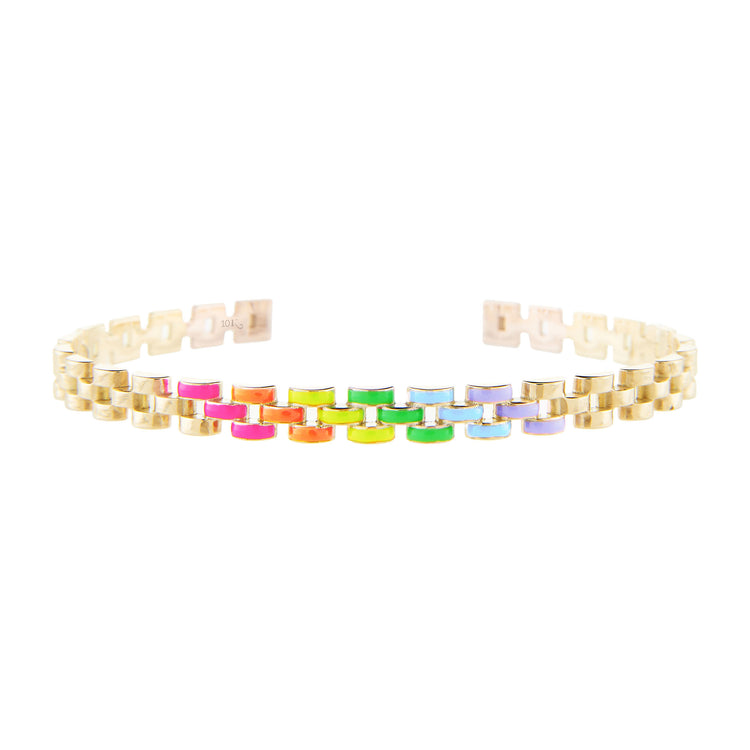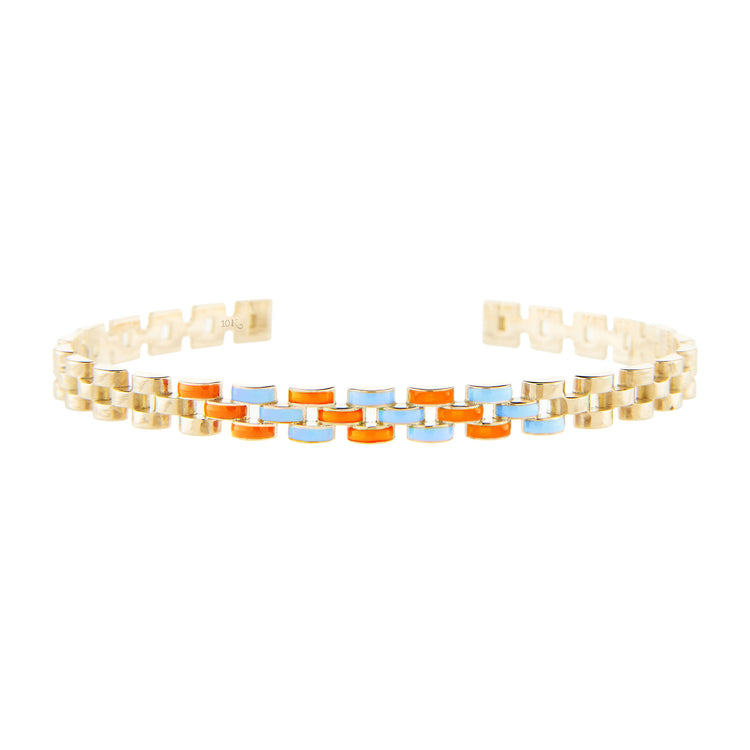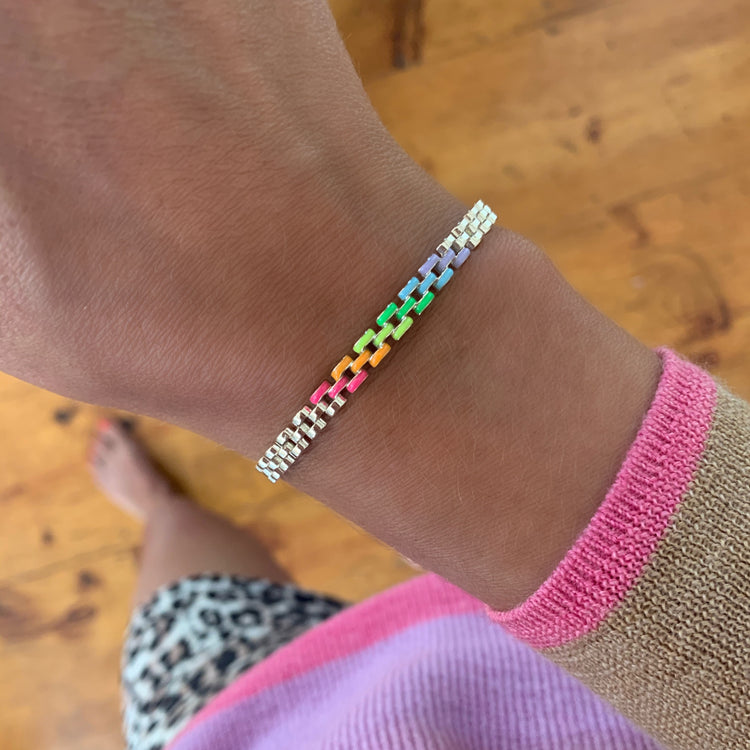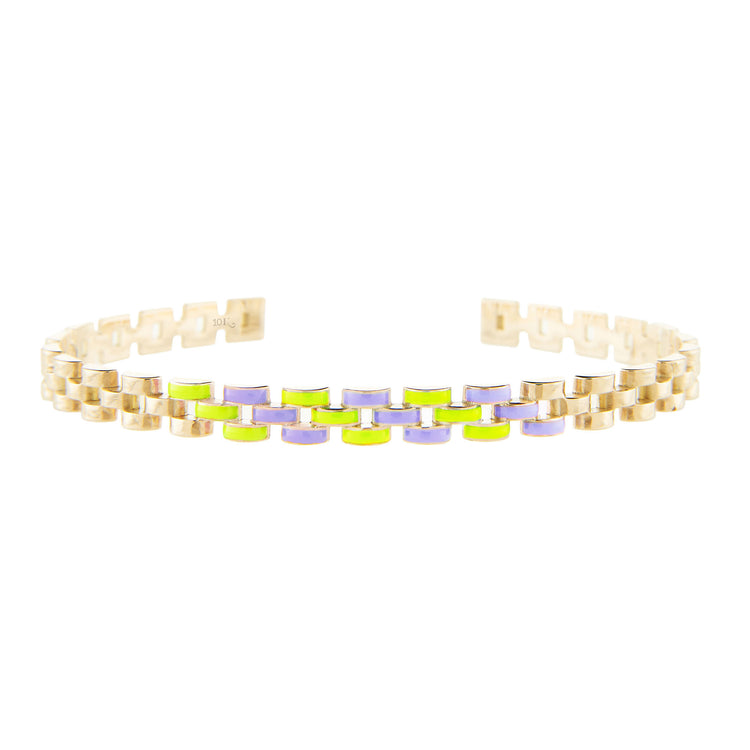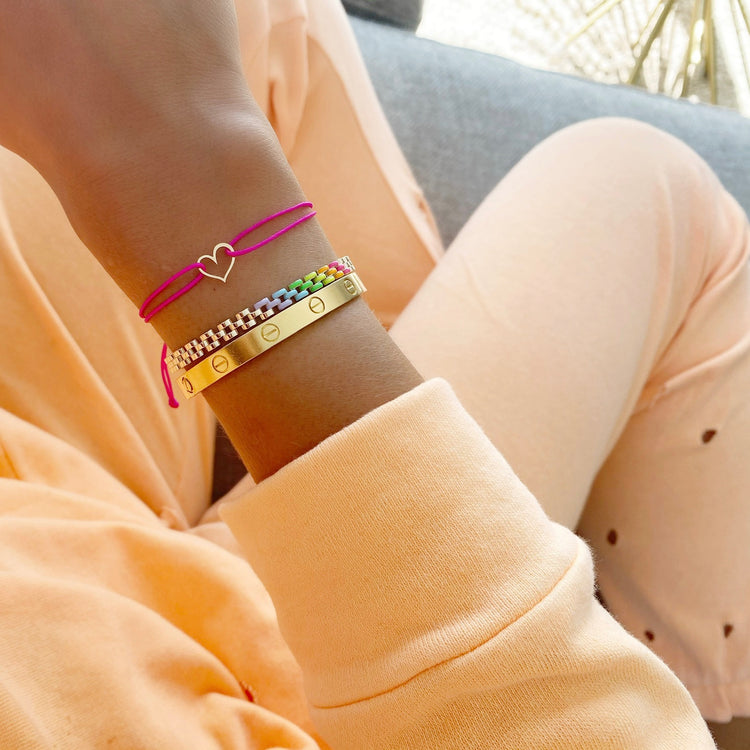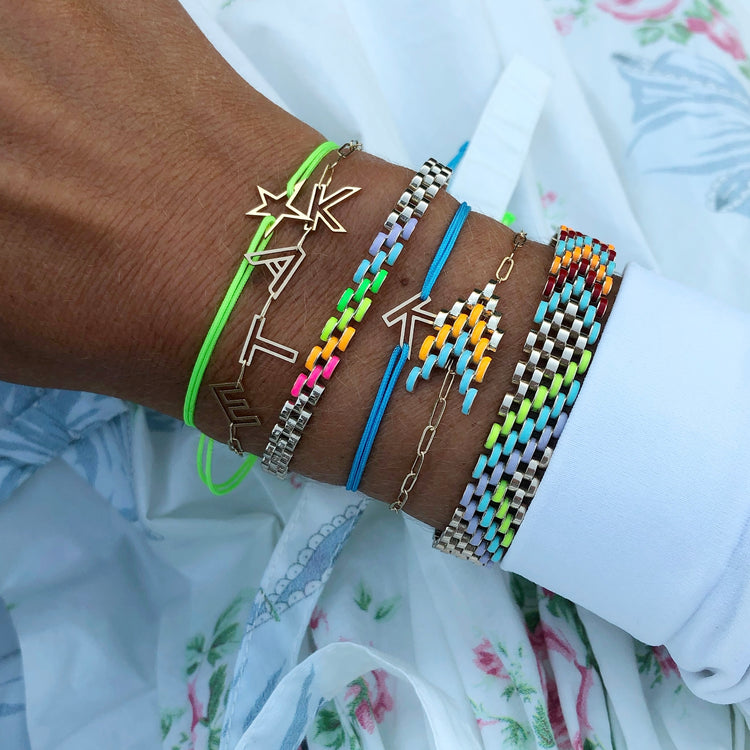 Note From The Designer
Friendship bracelets are how I got my start in jewelry! When I was 8, I used to make them and sell them at the end of my driveway. Fine Friendship Collection is a fine jewelry take on this summer favorite, designed to last a lifetime.
More About The Collection

Who doesn't love a friendship bracelet!? We wanted to create one that would transcend seasons and last forever. The first piece in the collection, The Fine Friendship Bracelet, is the most literal interpretation, crafted from solid gold and bright hand painted enamel rather than cotton. The enamel is patterned to mimic the typlical patterns found in cotton friendship bracelet designs. From there we added the Diamond Fine Friendship pieces, which utilize diamonds rather than enamel to form their patterns. We also introduced Classic Fine Friendship pieces, whose classic all gold style celebrates the textured dimension of the links. Ultimately we had a design that was begging to be more than a bracelet, and Fine Friendship Collection now includes rings, earrings, bracelets and a necklace.
Everything They're
Saying