Single Chain Letter Necklace
Single Chain Letter Necklace
A minimalist take on our all time best selling necklace! The solid 14k gold letter, shape, or number of your choosing is designed to look, move, and function like a link in a chain.
This product is covered by US Patent 11,641,913.
Handmade to order. Ships in 2.5 weeks.
Instructions & Details

Necklace can be ordered with 16.5" total length or 18.5" total length. Wear at shorter lengths is possible by putting clasp through chain link.

Solid 14k Yellow or White Gold.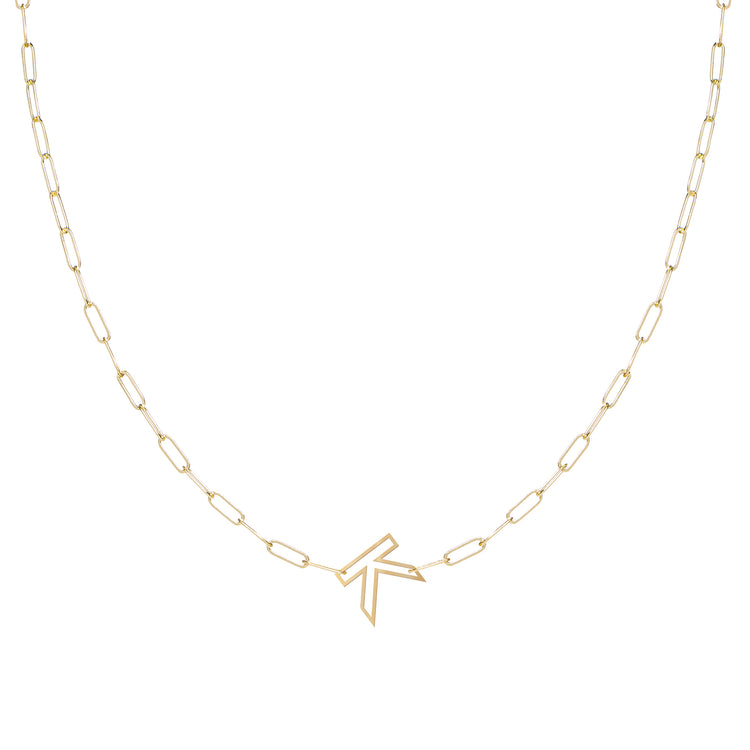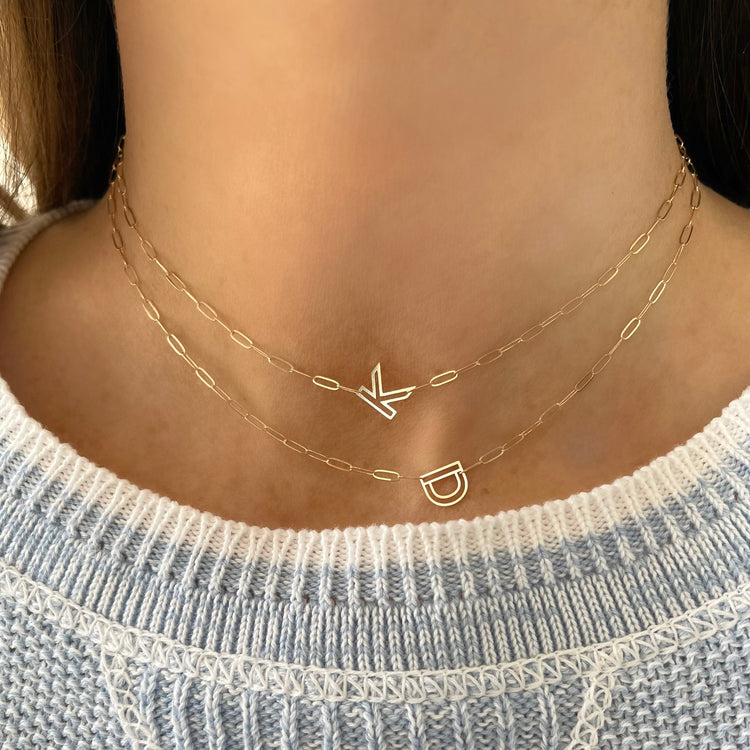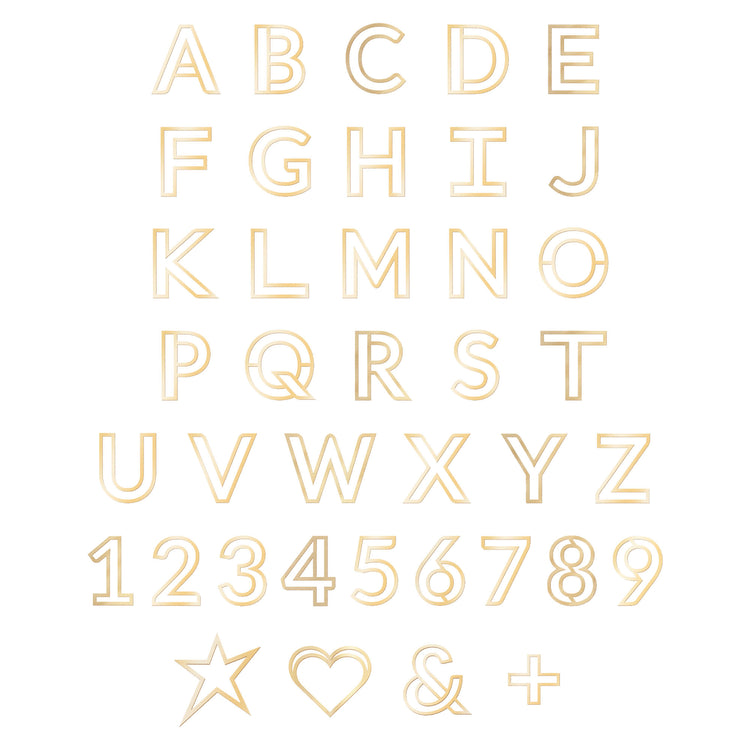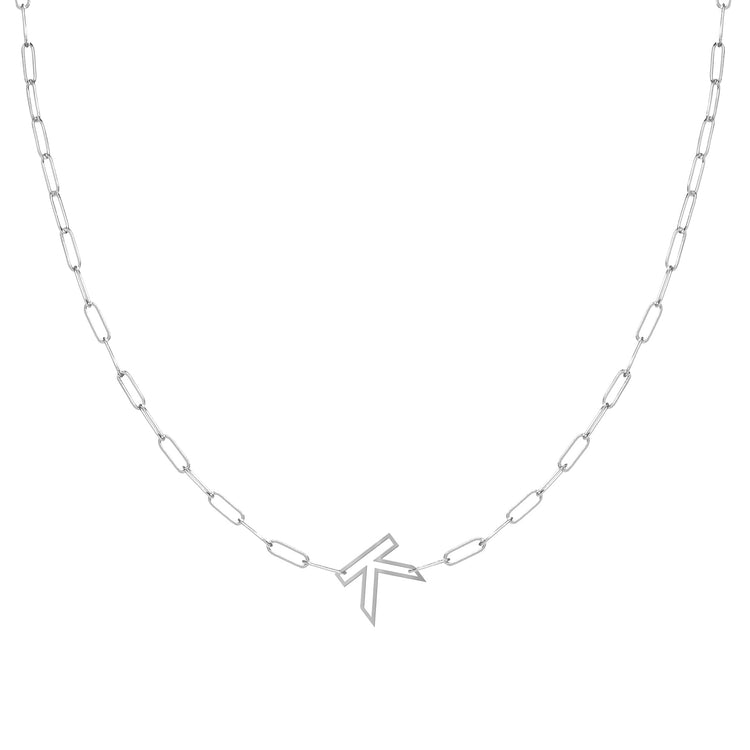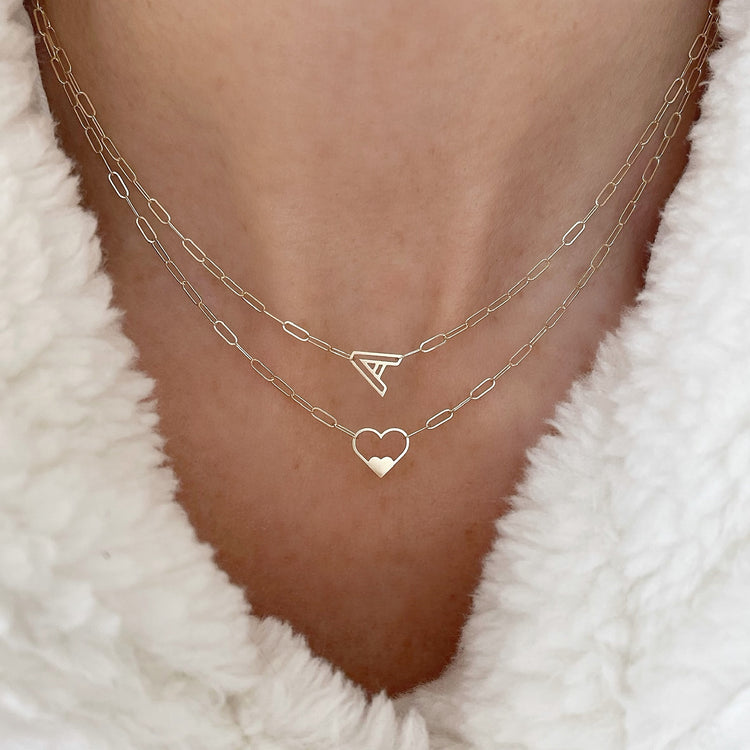 Note From The Designer
My initial idea was to create letters made of Chain, but as the creative process progressed, I realized that instead of letters made of chain, it should be chain made of letters. The letters are designed to move, function and look like links in the chain.
More About The Collection

Our goal with this collection was to create a really fresh and innovative take on personalized jewelry, but something that would still be highly wearable every day. People put their Chain Letter pieces on and never want to take them off. The incredible list of celebrities wearing Chain Letter Necklace is a testament to how special it is and why it has become our most popular collection to date.
Everything They're
Saying