Your Heart in My Heart 2 Bracelet Bundle
Your Heart in My Heart 2 Bracelet Bundle
The Your Heart in My Heart design reflects the idea that we hold our loved one's hearts inside our hearts and is inspired by E.E. Cummings poem "i carry your heart with me(i carry it in).
Our bundle includes a built in 20% off for buying two bracelets. One for you, one for your children, mothers, & girlfriends.
Handmade to order. Ships 7 business days.
Instructions & Details

Solid 14k Yellow Gold. One-sided slip knot closure allows for an adjustable fit with up to an 8″ opening for adults and 5" for kids to pass over your hand. Do not untie the knot! Pull the loose end of the bracelet to open and close.

Letter is 8mm tall.

To prolong the life and beauty of your bracelet's cord, please avoid extended exposure to water such as showering or exercising in it.

Adult supervision strongly recommended; jewelry presents choking hazard and should be removed when infant or small child is unattended.

Returns or exchanges are offered on Chain Letter Neon Bracelets within 7 days of receipt of purchase. Please see FAQ page for details.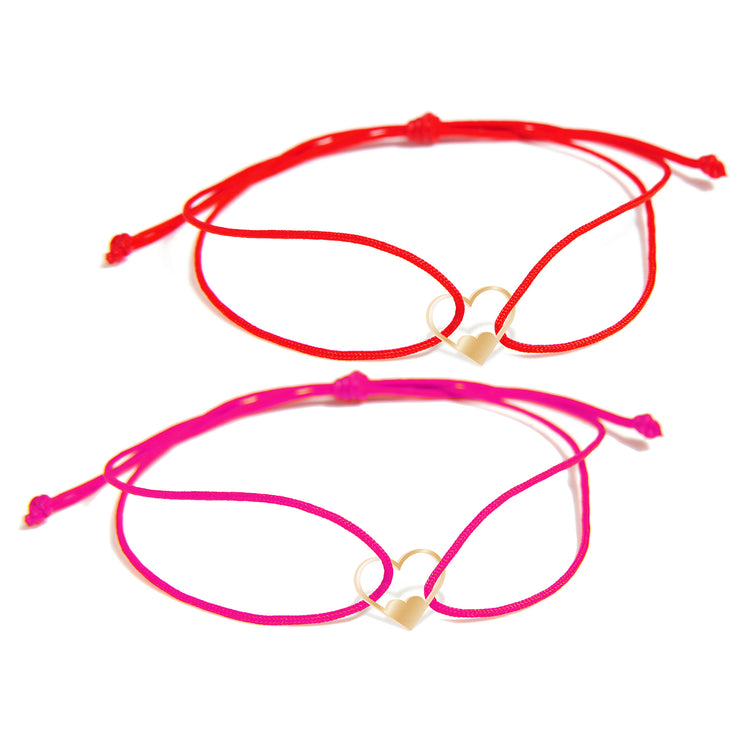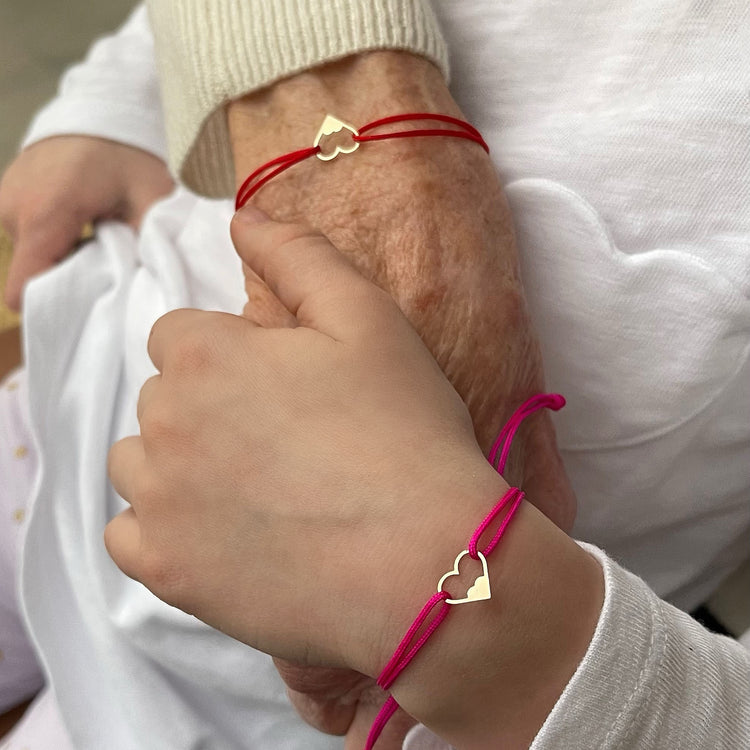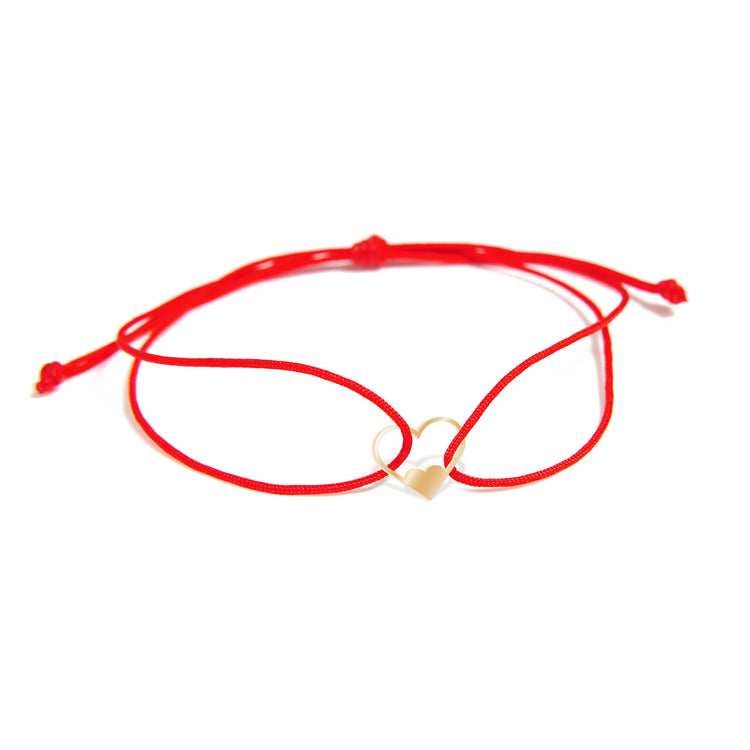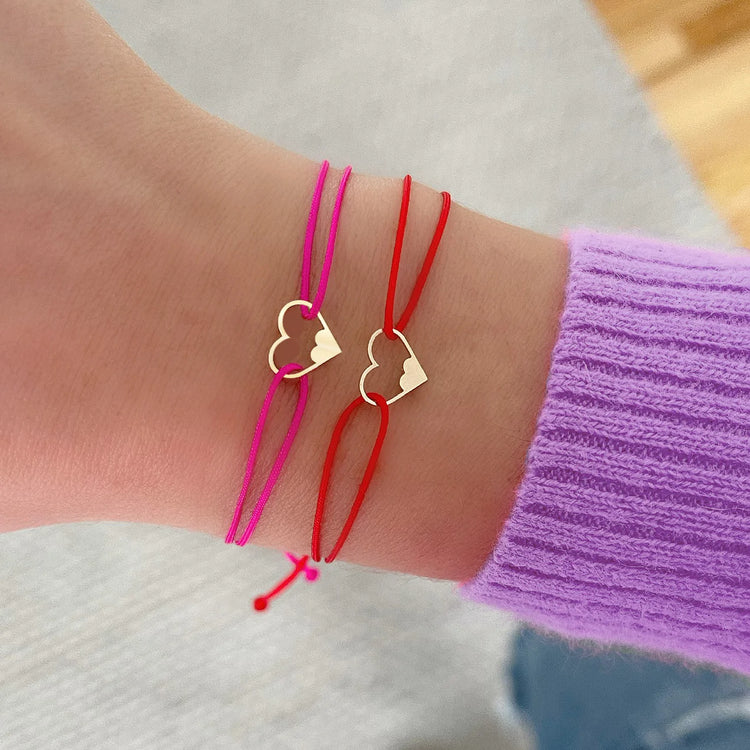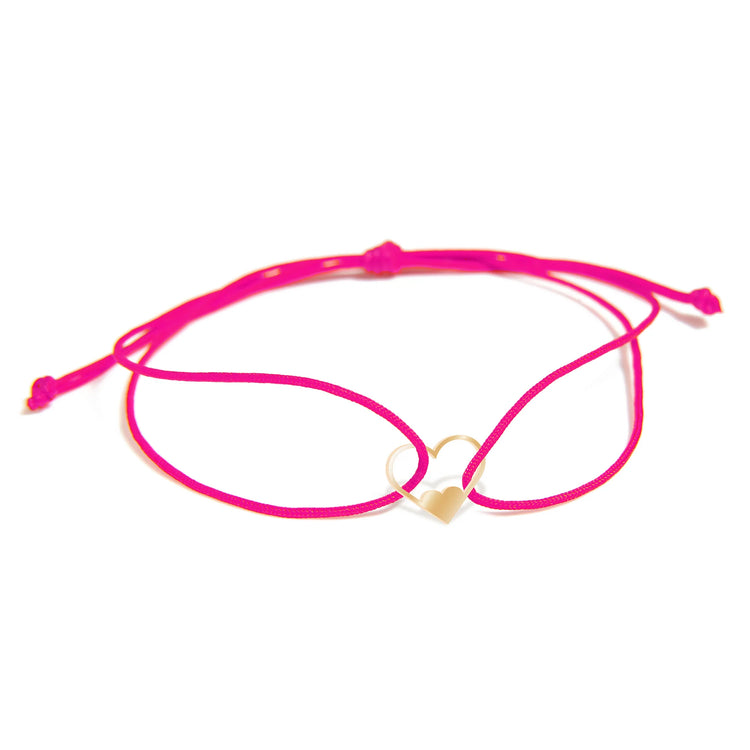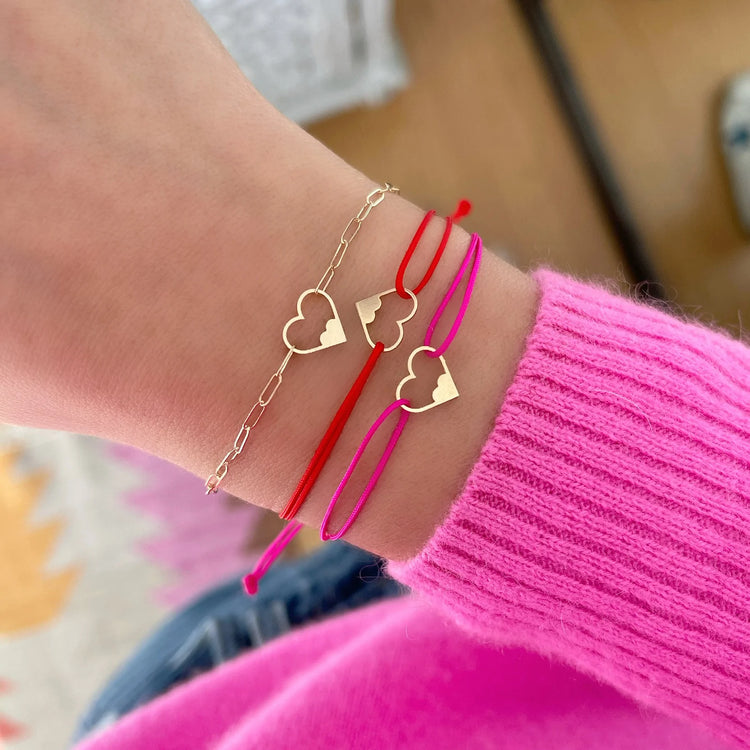 Note From The Designer
My initial idea was to create letters made of Chain, but as the creative process progressed, I realized that instead of letters made of chain, it should be chain made of letters. The letters are designed to move, function and look like links in the chain.
More About The Collection

Our goal with this collection was to create a really fresh and innovative take on personalized jewelry, but something that would still be highly wearable every day. People put their Chain Letter pieces on and never want to take them off. The incredible list of celebrities wearing Chain Letter Necklace is a testament to how special it is and why it has become our most popular collection to date.
Everything They're
Saying