Skinny Graffiti Ring
Designed to be customized with any words, in any handwriting. Preserve a memory on a solid gold ring forever by engraving a handwritten note from a loved one, a family member's signature, or your children's names in their handwriting!
Handmade to order. Ships in 4-5 weeks.
Instructions & Details

Rings can be engraved with up to 20 characters single-sided on the outside or double-sided on the outside and inside.

IF USING OUR HANDWRITING, ENTER YOUR DESIRED WORDING IN THE NOTES FIELD BELOW. IF USING YOUR HANDWRITING, please upload a JPEG (at least 300 KB) of the handwriting you would like engraved in the field below. For best results, write on plain white paper using black pen. Be sure to photograph in good light that is consistent across the page.

IMPORTANT: At your request, we can supply one proof and complete one round of edits to the layout of the handwriting on the piece. Any changes to the supplied handwriting or additional layout edits beyond the first will be subject to additional charges due to the time it takes us to create these special one of a kind pieces!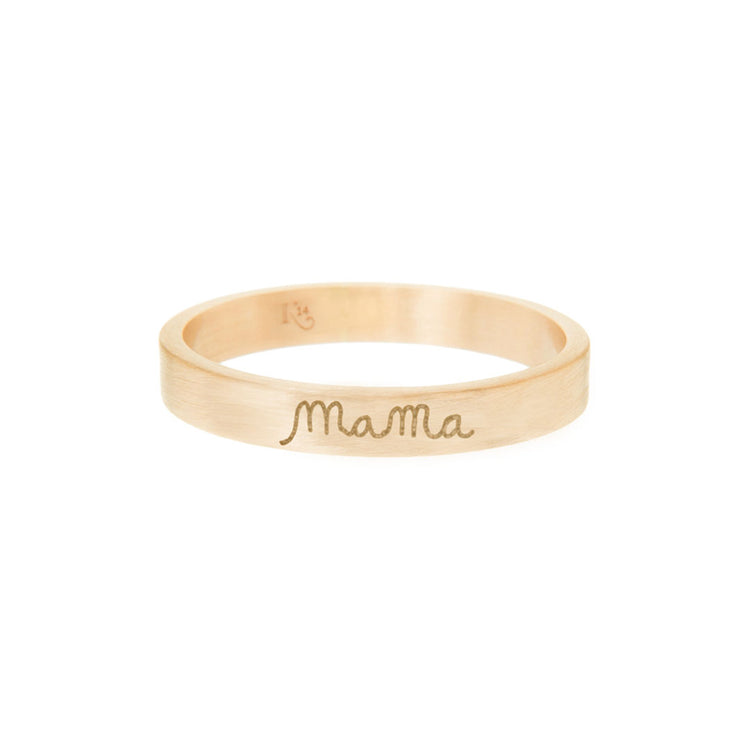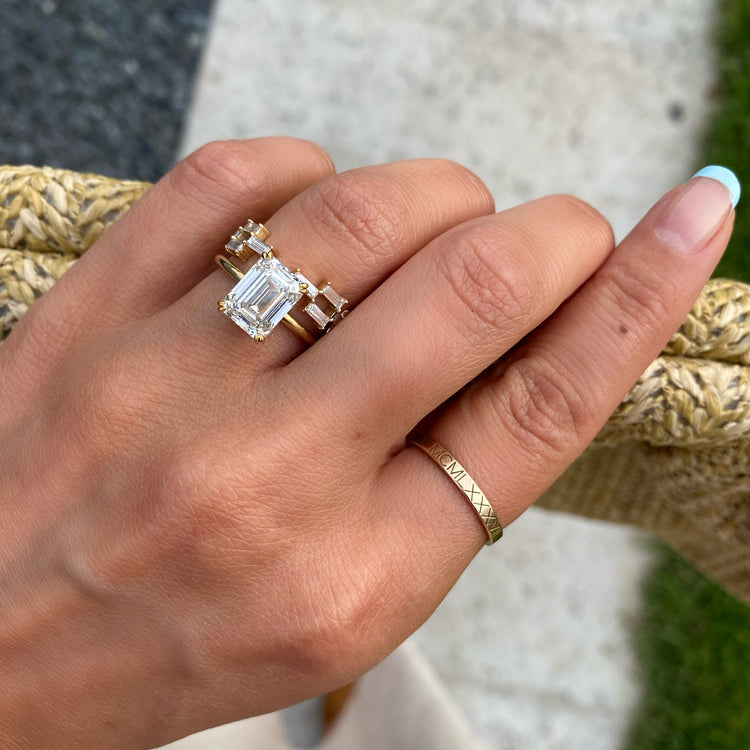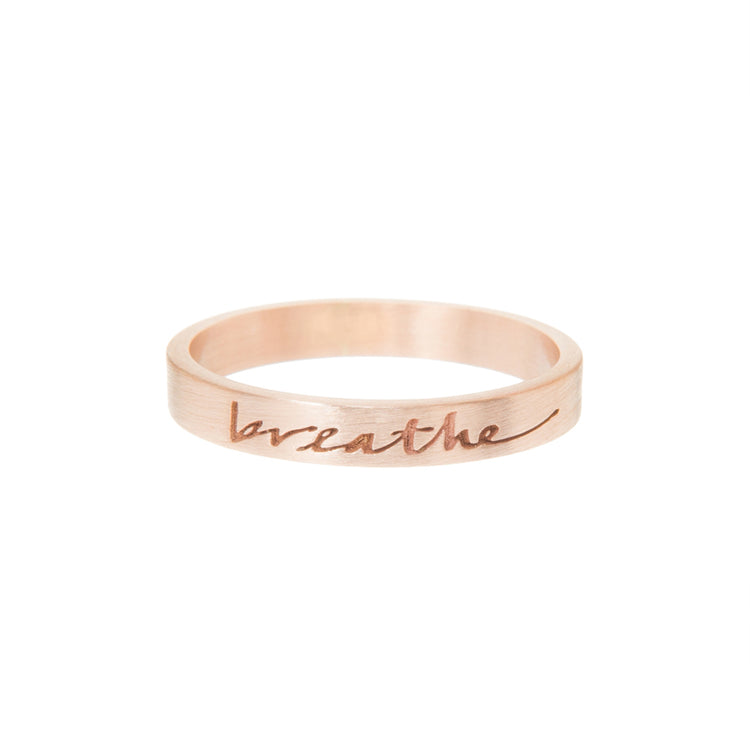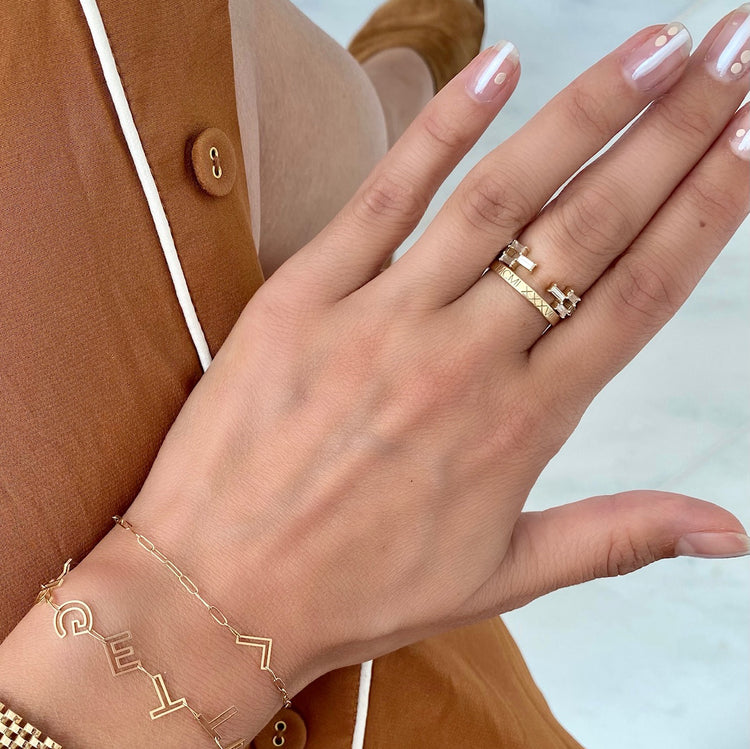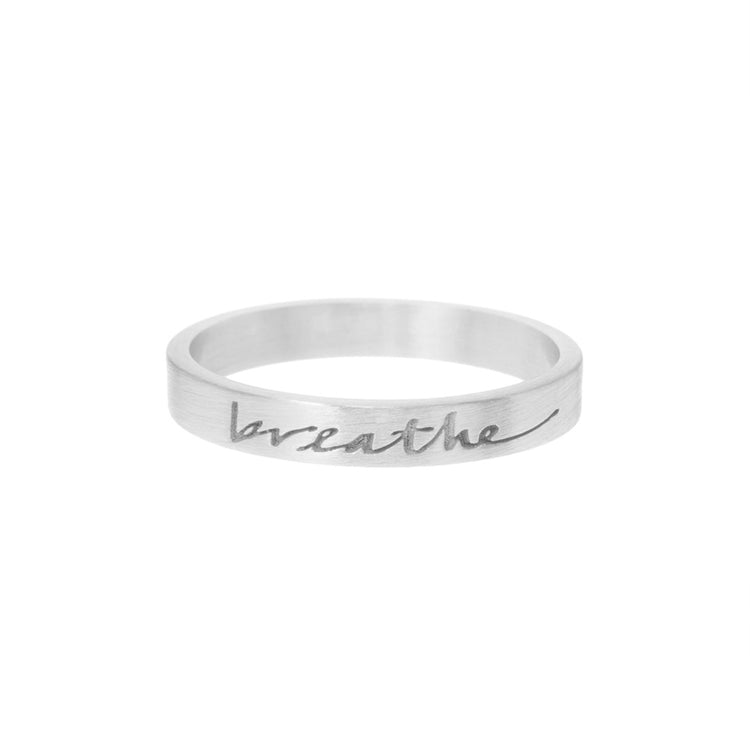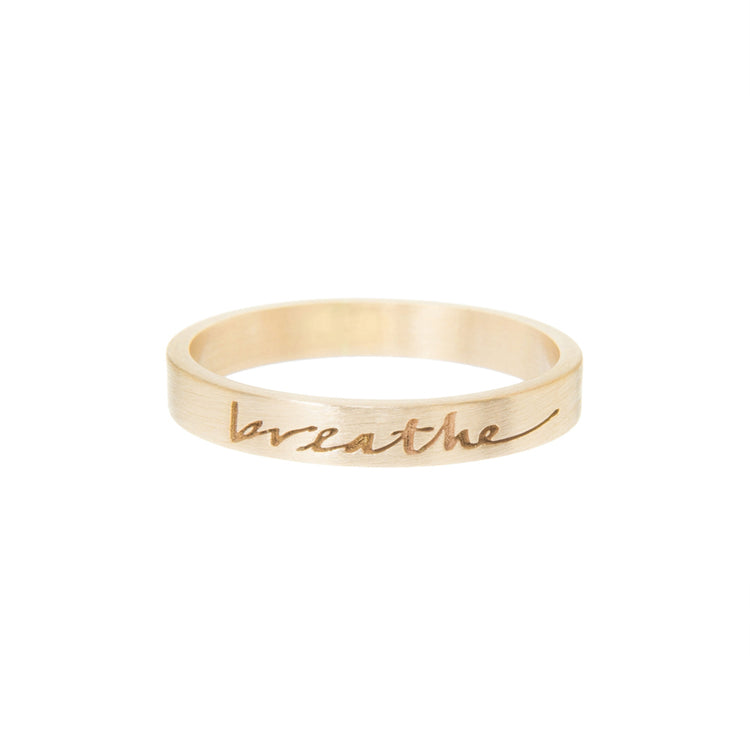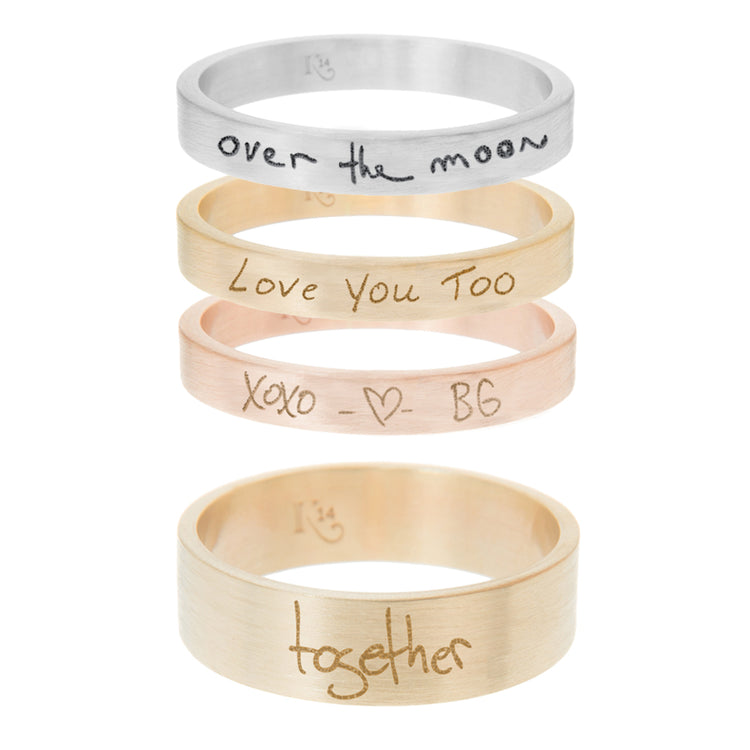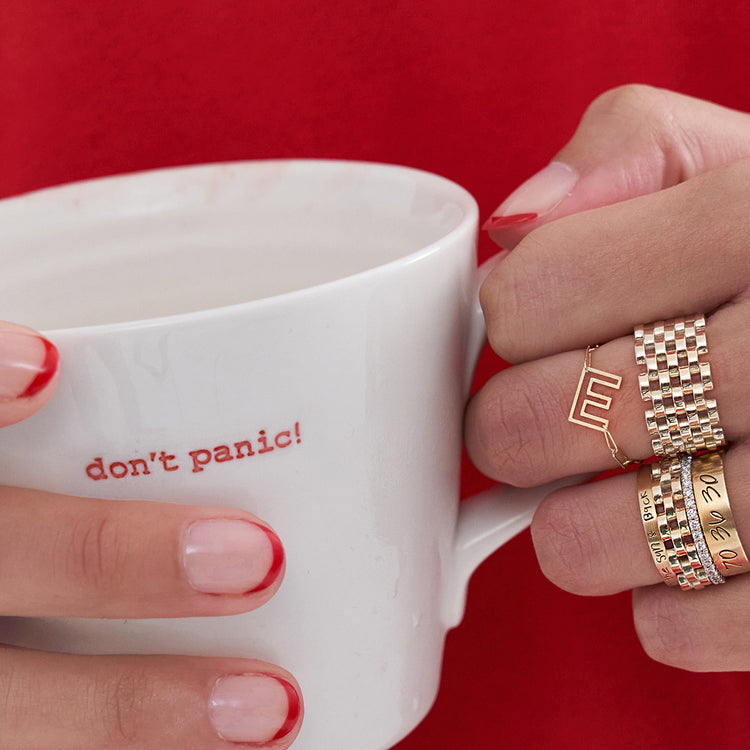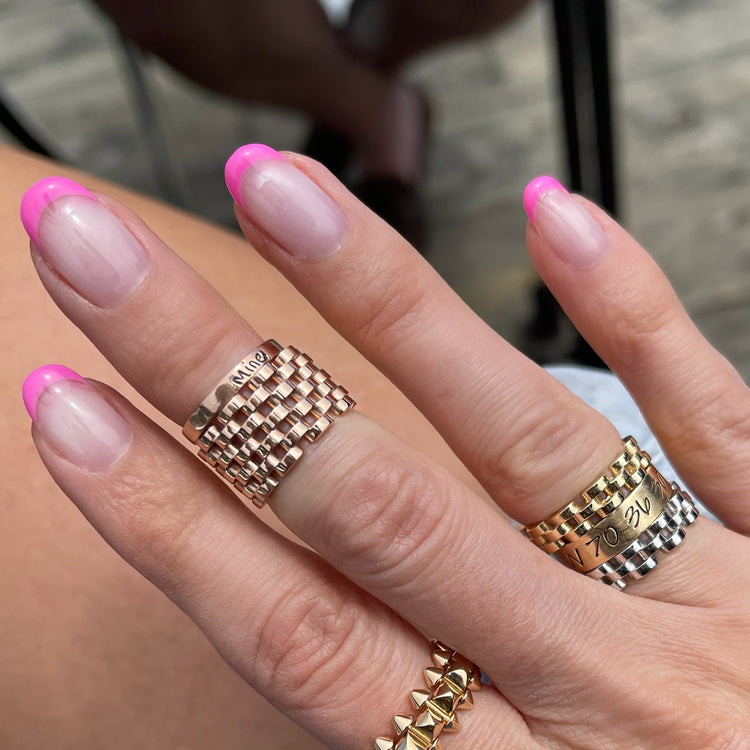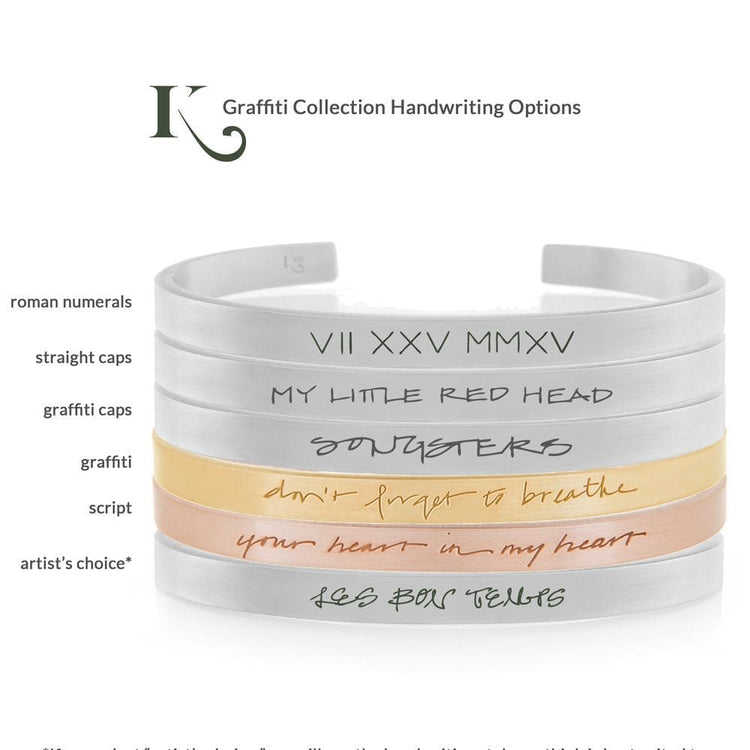 Note From The Designer
My mom and I conceptualized Graffiti Collection over dinner one night! She has beautiful handwriting and always used to put notes in our lunchboxes growing up. We wanted to do that for each other on gold. The idea evolved into putting customer's own handwriting on gold."
More About The Collection

People tell us that wearing these pieces is like carrying a piece of their loved one with them at all times. This collection celebrates the full spectrum of life, with people creating pieces both to celebrate new babies and to remember loved ones lost. Case in point: while one client engraved the first writing of their baby's name from the whiteboard at the hospital, another client used the last handwriting of her father, also on a whiteboard, which is how he communicated after losing the ability to speak. These pieces are classically beautiful for every day, but always tell much deeper stories. We use an incredibly precise and deep engraving process to make these pieces so that they really look exactly like your loved one's handwriting, preserved forever. After Taylor Swift wore a custom Grafitti Necklace featuring her handwriting from the 1989 album during the height of the album's success, the collection took off. It has been widely imitated, but the quality and craftsmanship of our original version is unmatched.
Everything They're
Saying