Diamond Fine Friendship Skinny Band Ring
Diamond Fine Friendship Skinny Band Ring
The classic cotton friendship bracelets of our youth, reimagined in an heirloom quality ring that can be worn year round, for years to come. Solid 14k gold with meticulously set diamonds in three different patterns.
Handmade to order. Ships in 4 weeks.
Instructions & Details

2 Row Ring - Two rows of diamonds next to each other (same pattern as our enamel version).
3 Row Ring - Three rows of diamonds, spaced every other (shown in photos).
5 Row Ring - Five rows of diamonds, spaced every other.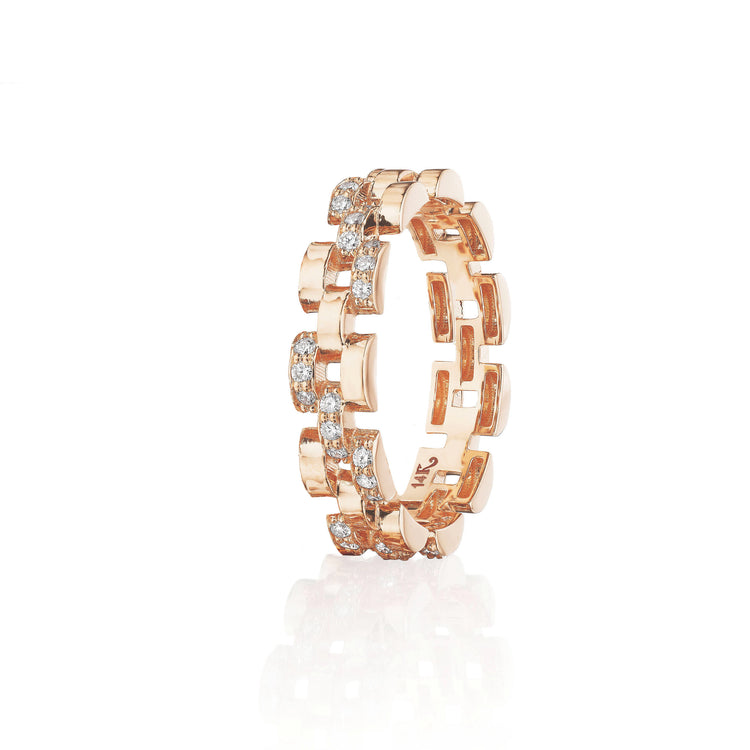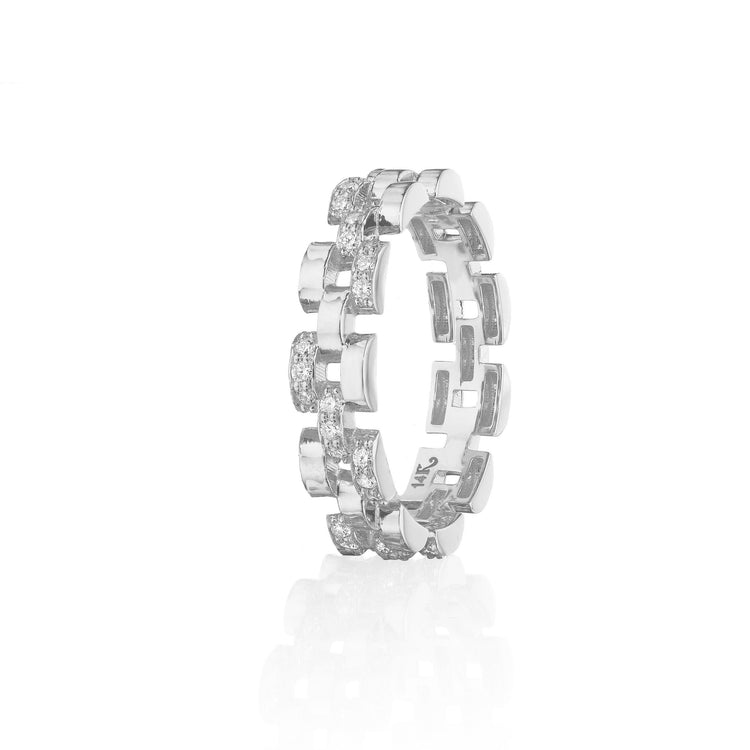 Note From The Designer
Friendship bracelets are how I got my start in jewelry! When I was 8, I used to make them and sell them at the end of my driveway. Fine Friendship Collection is a fine jewelry take on this summer favorite, designed to last a lifetime.
More About The Collection

Who doesn't love a friendship bracelet!? We wanted to create one that would transcend seasons and last forever. The first piece in the collection, The Fine Friendship Bracelet, is the most literal interpretation, crafted from solid gold and bright hand painted enamel rather than cotton. The enamel is patterned to mimic the typlical patterns found in cotton friendship bracelet designs. From there we added the Diamond Fine Friendship pieces, which utilize diamonds rather than enamel to form their patterns. We also introduced Classic Fine Friendship pieces, whose classic all gold style celebrates the textured dimension of the links.
Everything They're
Saying